Apple, Pear, Cranberry Crisp for Thanksgiving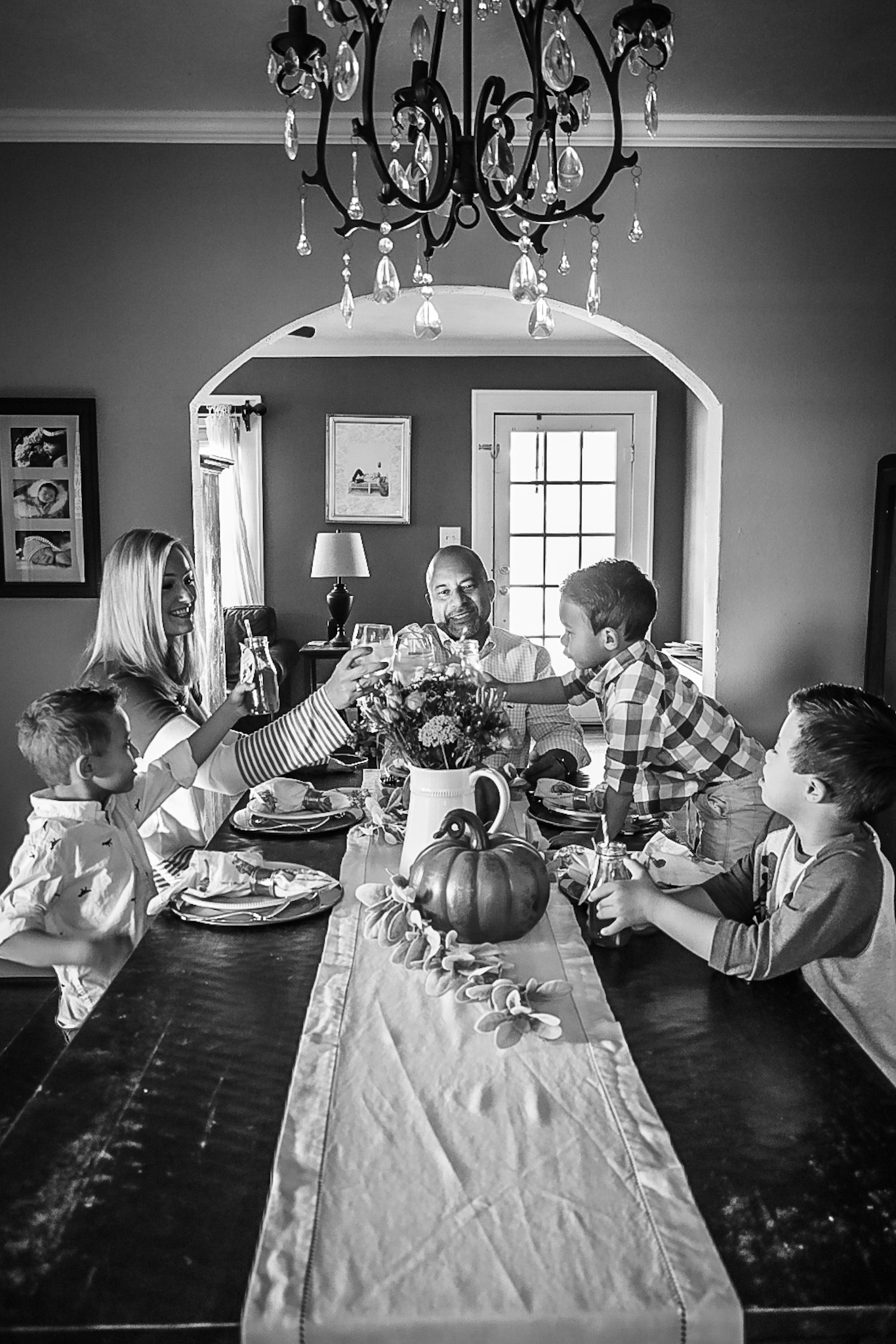 Apple, Pear, Cranberry Crisp for Thanksgiving
Thanksgiving 2020 was interesting – we'd never spent this holiday as just the fab five.  But this was the first of many to come (2020 didn't let up until well…2021) and we definitely made the best of it!  We cooked up a lot of family favorites including some from my Texas background (cheese grits) and one of my husband's favorite Panamanian recipes (rice & peas), but the biggest recipe hit was undoubtedly my Apple, Pear, Cranberry Crisp.  I chose to bake a crisp instead of a traditional pie for very good reason.  I always screw up pie crust.  Always.  Even the pre-made versions sometimes lol.  I come from a long line of pie bakers who are probably turning in their graves as I type, but it's absolutely true.  So if you struggle with the perfect pie crust or you're just not into it, but you're really into very (and I mean very, very) delicious and easy deserts to bake – this recipe is for you!  I adapted this version from an old Cooking Light recipe (no longer in print), so you may find similar recipes out there.  This one knocks it out of the park though!  And it pairs wonderfully with vanilla ice cream.  Click here for my homemade version or you can grab your favorite gallon at your local market!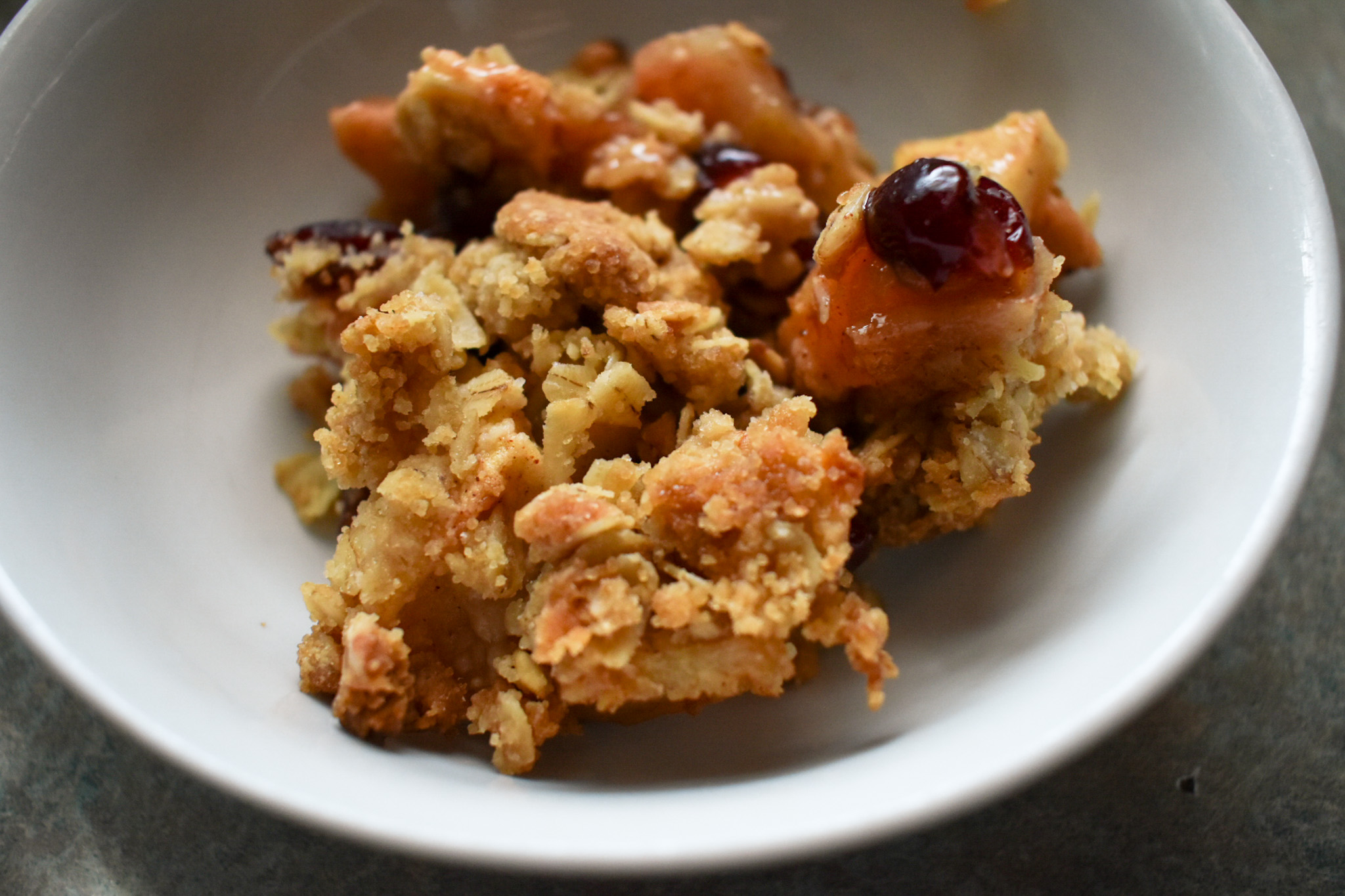 Apple, Pear, Cranberry Crisp
Ingredients
⅓ cup granulated sugar

2 tablespoons cornstarch

1 tablespoon fresh lemon juice

1 tablespoon fresh orange juice

½ teaspoon ground cinnamon

¼ teaspoon ground nutmeg

1 pound Fuji apples, peeled and thinly sliced

1 pound Bosc pears, peeled and thinly sliced

½ cup dried cranberries

Cooking spray

¾ cup flour (any variety, including gluten free)

1 cup certified old-fashioned rolled oats

½ cup packed brown sugar

6 tablespoons unsalted butter, melted (I used half salted)

1 teaspoon vanilla extract

½ teaspoon salt
Directions
Preheat oven to 375°.
Combine first 6 ingredients in a medium bowl, stirring with a whisk. Add apples, pears, and cranberries, stirring to coat fruit. Pour mixture into an 11 x 7-inch glass or ceramic baking dish coated with cooking spray.
Weigh or lightly spoon flour into dry measuring cups; level with a knife. Combine flour and remaining ingredients in a bowl, stirring to combine. Spoon flour mixture over fruit mixture. Bake at 375° for 45 minutes or until topping is golden brown. Cool 10 minutes.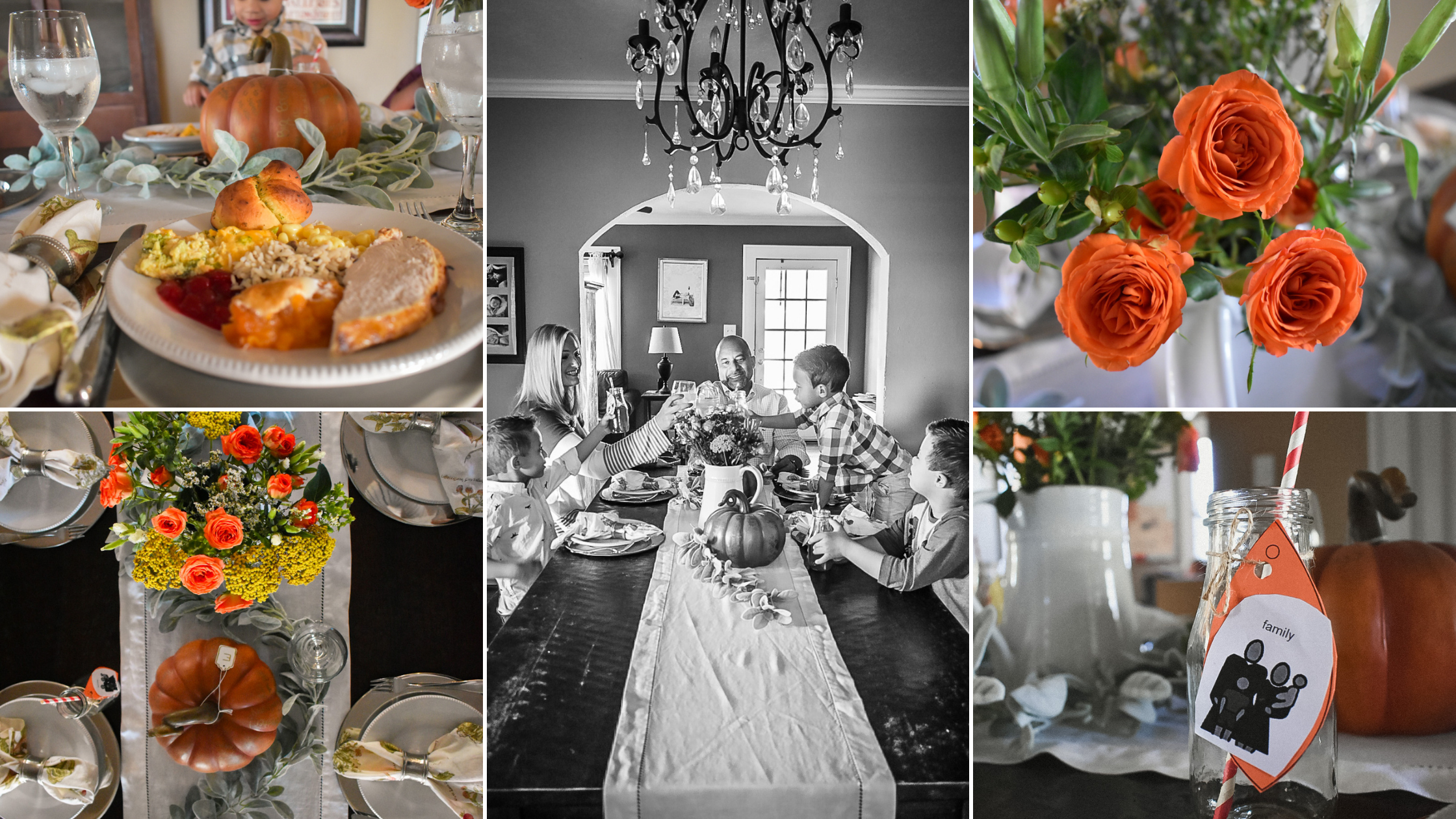 ---