Orange Pecan Delights for New Year's Eve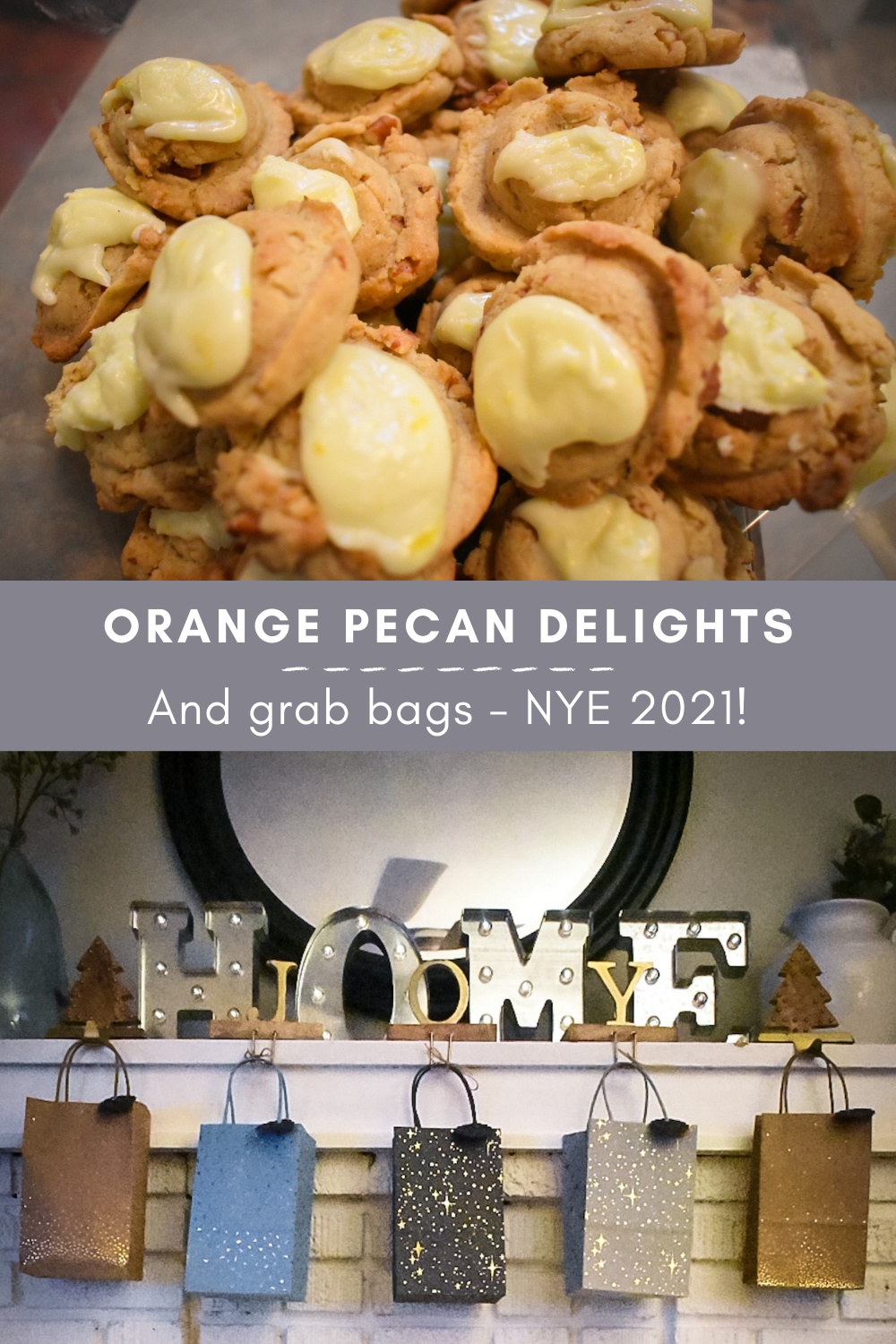 Orange Pecan Delights for New Year's Eve
Another 2020/2021 holiday with just the Fab Five but it was actually a lot of fun!  I wasn't sure how to do New Year's Eve with kids and no help (we usually spend NYE with my in-laws….lots of helping hands), but we had a blast!  I made these Orange Pecan Delights that my mom bakes up every holiday season and they were pretty darn good, if I say so myself.  And I hung up little grab bags the kids could open every hour until midnight.  I purchased the little gift bags from Target and hung them in place of the stockings.  Then filled each one with games, prizes, little toys, poppers, New Year's Eve props, and glow in the dark balloons (all from the Target party section).  The kids absolutely loved it and still beg for a grab bag night every weekend.  We keep telling them the grab bags are for holidays only – I'm thinking they got a little spoiled with all the treats and eats last season.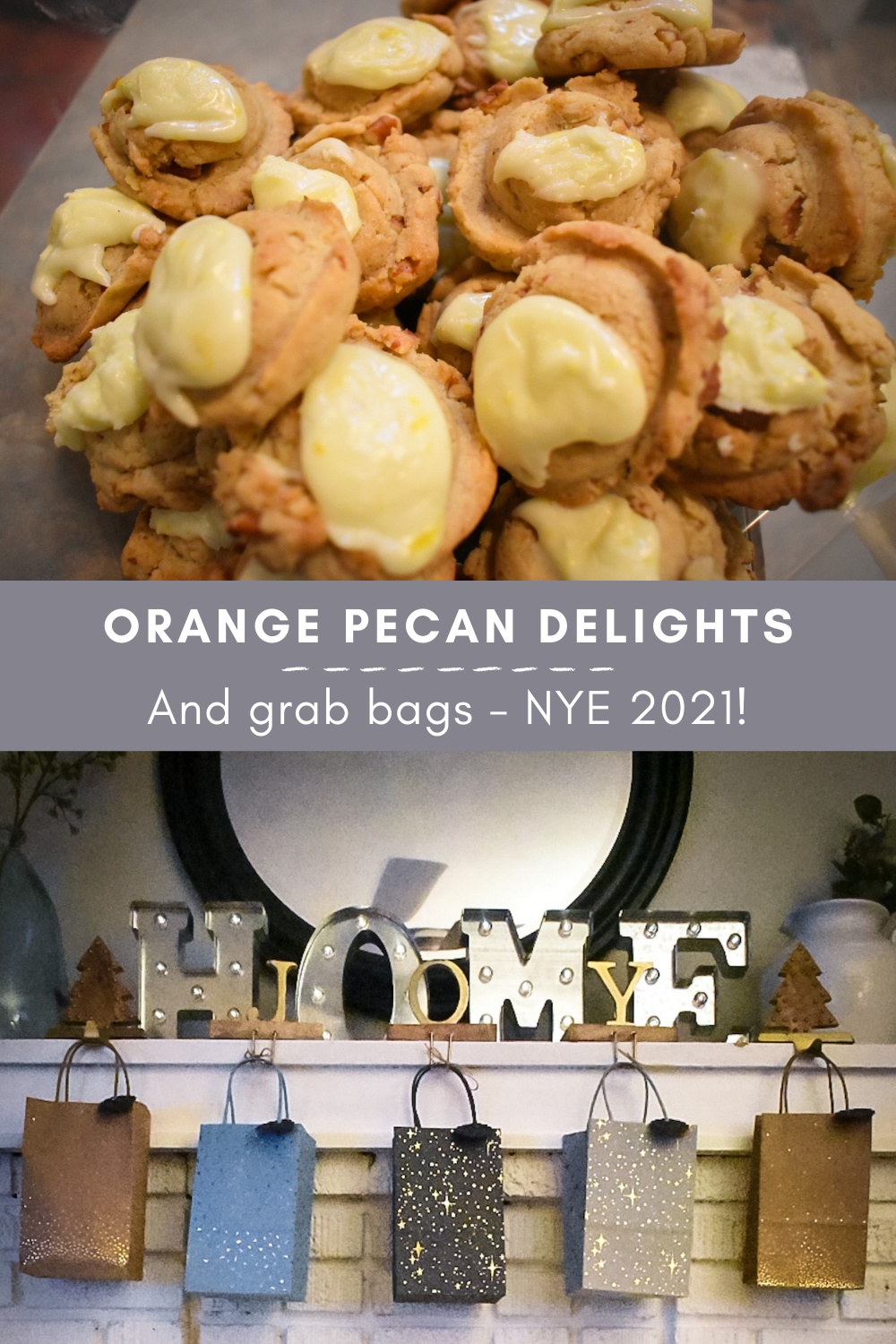 Orange Pecan Delights
Ingredients
3 cups flower
2 teaspoons baking powder
1/2 teaspoon baking soda
1/2 teaspoon salt (+ 1/8 teaspoon for icing)
3/4 cup butter
1 cup brown sugar packed
1/2 cup granulated sugar
1/2 cup sour cream
1 cup chopped pecans
2 cups confectioners sugar
2 teaspoons grated orange rind
2 – 3 Tablespoons orange juice
Directions (Makes 4 – 6 dozen small cookies)
Sift together:

3 cups flour

2 teaspoons baking powder

½ teaspoon baking soda

½ teaspoon salt

Cream: ¾ cup butter.
Gradually add 1 cup brown sugar, packed, ½ cup sugar…creaming well.
Stir in: ½ cup sour cream.
Blend in: dry ingredients gradually.  Add 1 cup chopped pecans.
Drop by rounded teaspoon fulls onto greased baking sheets.  Bake at 375 degrees for 10-14 minutes.  Frost while warm.
Orange Icing
Combine 2 cups sifted confectioner's sugar, 2 teaspoons grated orange rind and 1/8 teaspoons salt.

Add 2-3 Tablespoons orange juice.

Mix until a thick consistency then spread about a teaspoon of frosting on each cooled cookie.
---