Overnight Blueberry Cream Cheese French Toast Casserole for Christmas Brunch!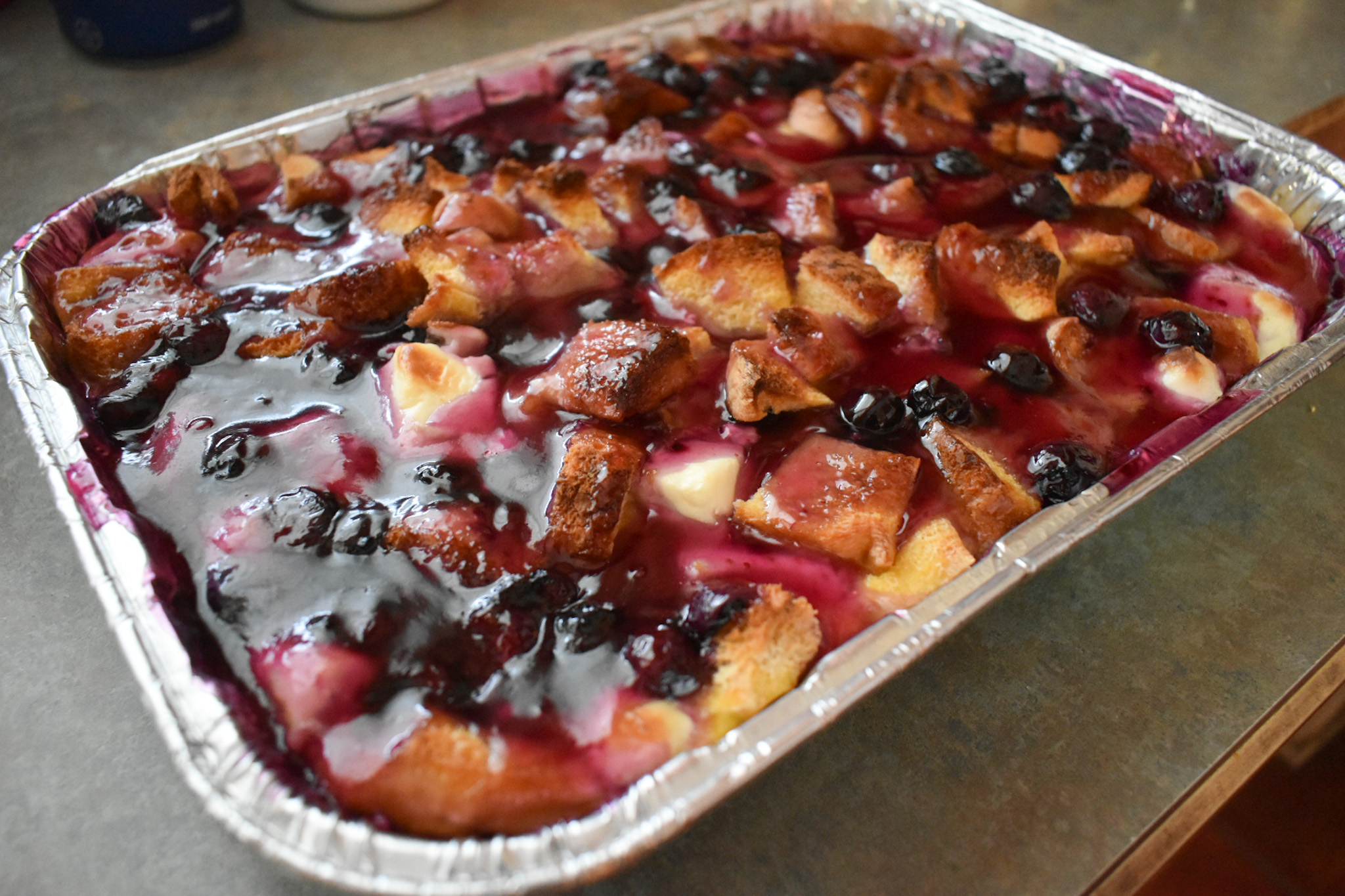 Last holiday season I did an Instagram poll to find out who preferred Christmas dinner vs. Christmas brunch and it was exactly 50/50.  Normally we wouldn't have to choose (my parents do brunch,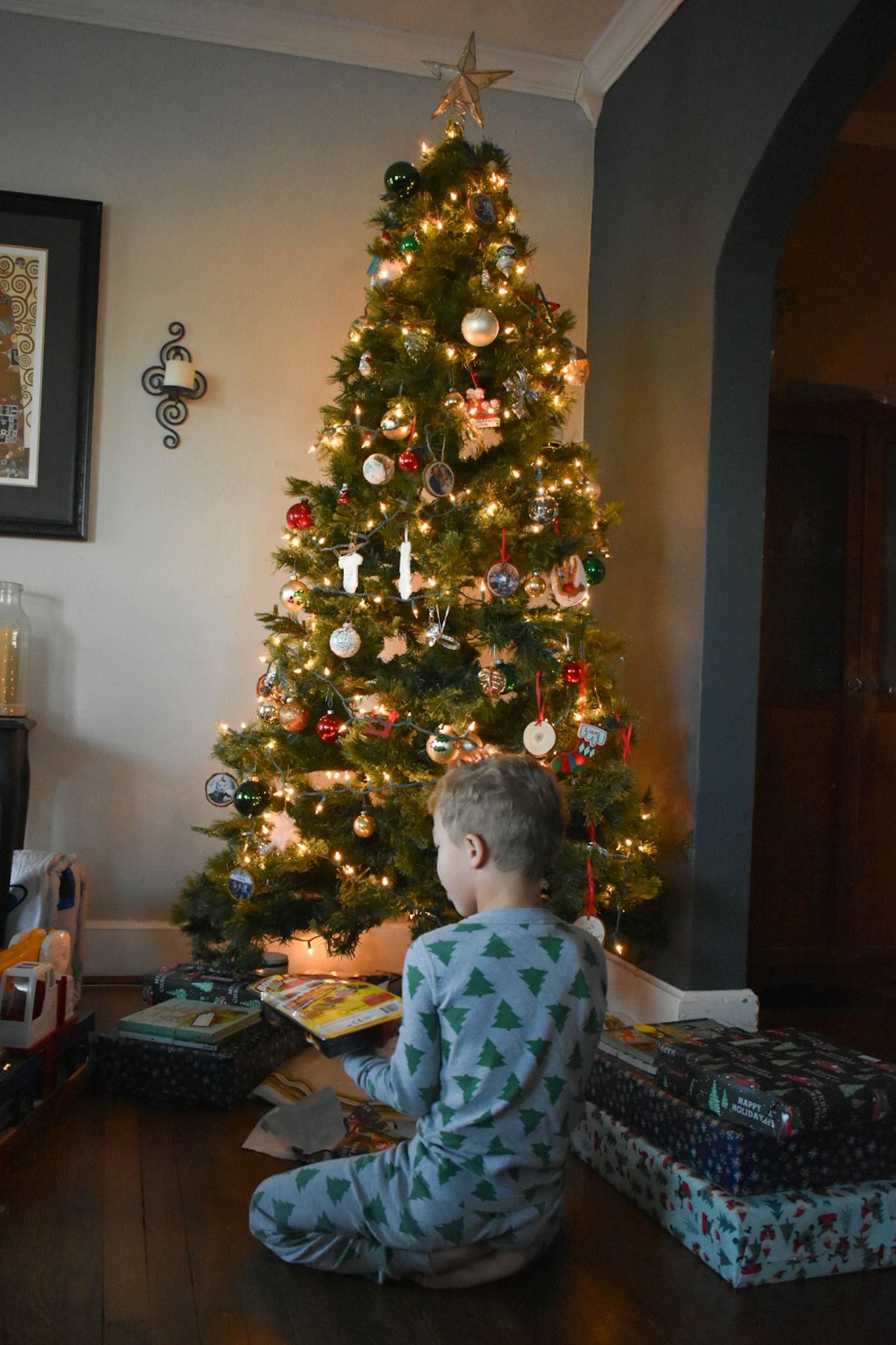 my grandparents do dinner) but this year (2020 when large holiday gatherings were discouraged) it was all on us!  It's a good thing we chose to keep it small because I busted out of the quarantine clink (I tested positive for Covid-19 a couple of weeks before Christmas), just in time for us to celebrate as a family of five.  And doubly, it's a good thing we decided to bake an easy, make-ahead recipe for our own little Christmas brunch (still recovering, I was very fatigued on Christmas morning).  Thus, I give you the most amazing Blueberry Cream Cheese French Toast Casserole ever invented for our first Christmas brunch as a family of five.  Fun fact – this is actually a recipe I inherited from one of my good friends who baked this up one morning on my Bachelorette Party weekend in New Braunfels.  Second fun fact – we baked this for my youngest's first birthday (an adorable lumberjack brunch) and it was a hit then too!  So, this recipe is not just for Christmas and is definitely a crowd pleaser at any brunch event.  Thanks for the recipe Kate!
Overnight Blueberry Cream Cheese French Toast Casserole
Ingredients
12 slices white bread, crust removed and cut into cubes (slightly stale Texas cut Mrs. Baird's is what we use)

2 packages cream cheese, cut into 1 in. cubes

1 cup blueberries

12 eggs

2 cups milk

1/3 cup maple syrup (or honey)
Place bread cubes in a greased 13 X 9 inch casserole dish. Place cream cheese cubes evenly over the bread. Sprinkle blueberries over the top. In a mixing bowl, combine the eggs, milk, and syrup. Pour over the casserole. Refrigerate overnight. Set out of refrigerator while the oven pre-heats to 350 degrees. Bake covered for 30 minutes. Uncover and bake an additional 25-30 minutes, or until golden brown and the center is set. Top with blueberry sauce.
Blueberry Sauce:
1 cup sugar

2 tablespoons cornstarch

1 cup water

1 cup blueberries

1 tablespoon butter
In a saucepan, stir together the sugar and cornstarch. Add in water, stirring until smooth. Heat to boiling, stirring for 2-3 minutes. Add in the blueberries, return to a boil and then reduce to a simmer, stirring occasionally for 8-10 minutes or until the blueberries begin to burst. Remove from heat. Stir in 1 tablespoon of butter until melted.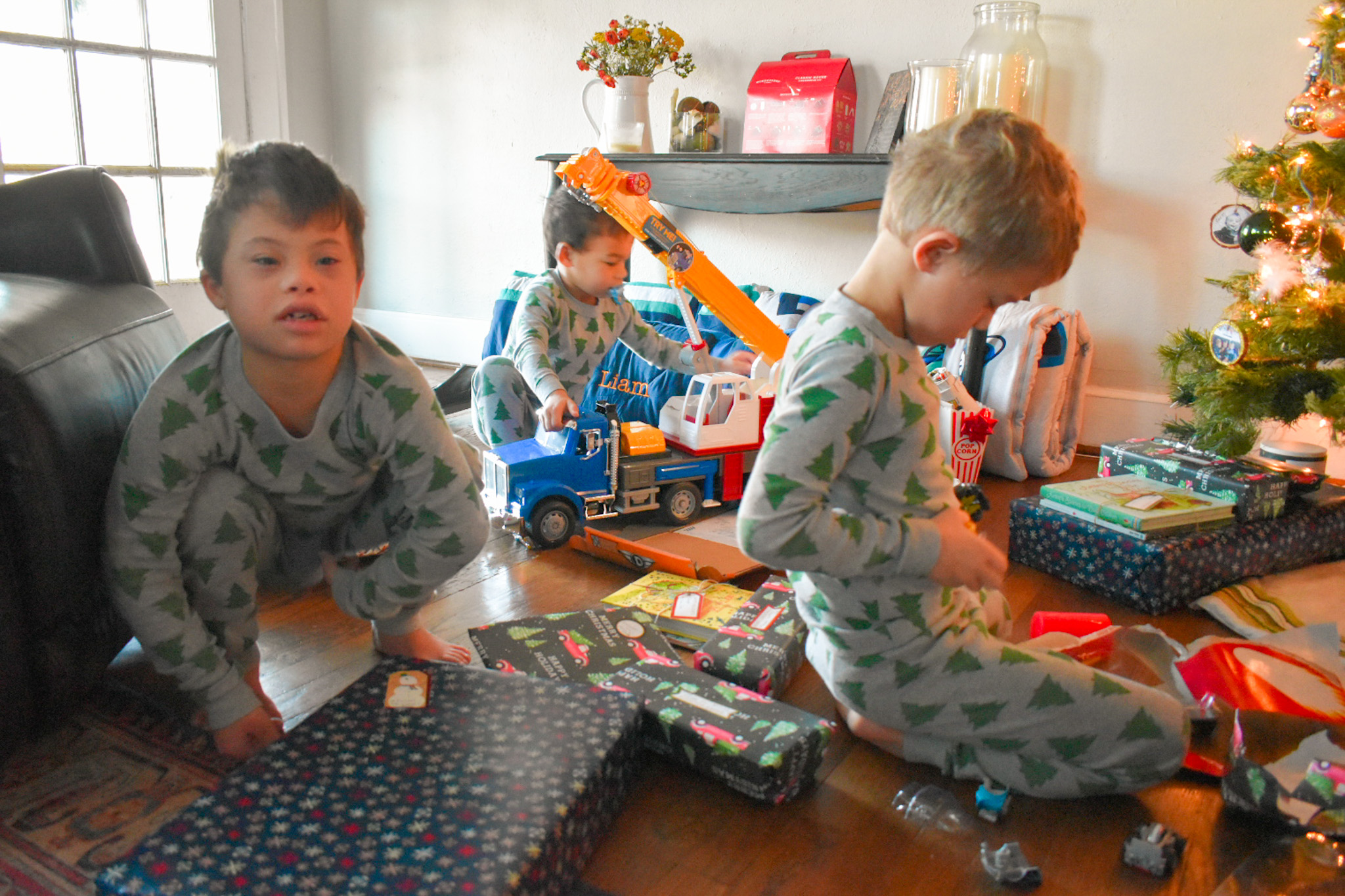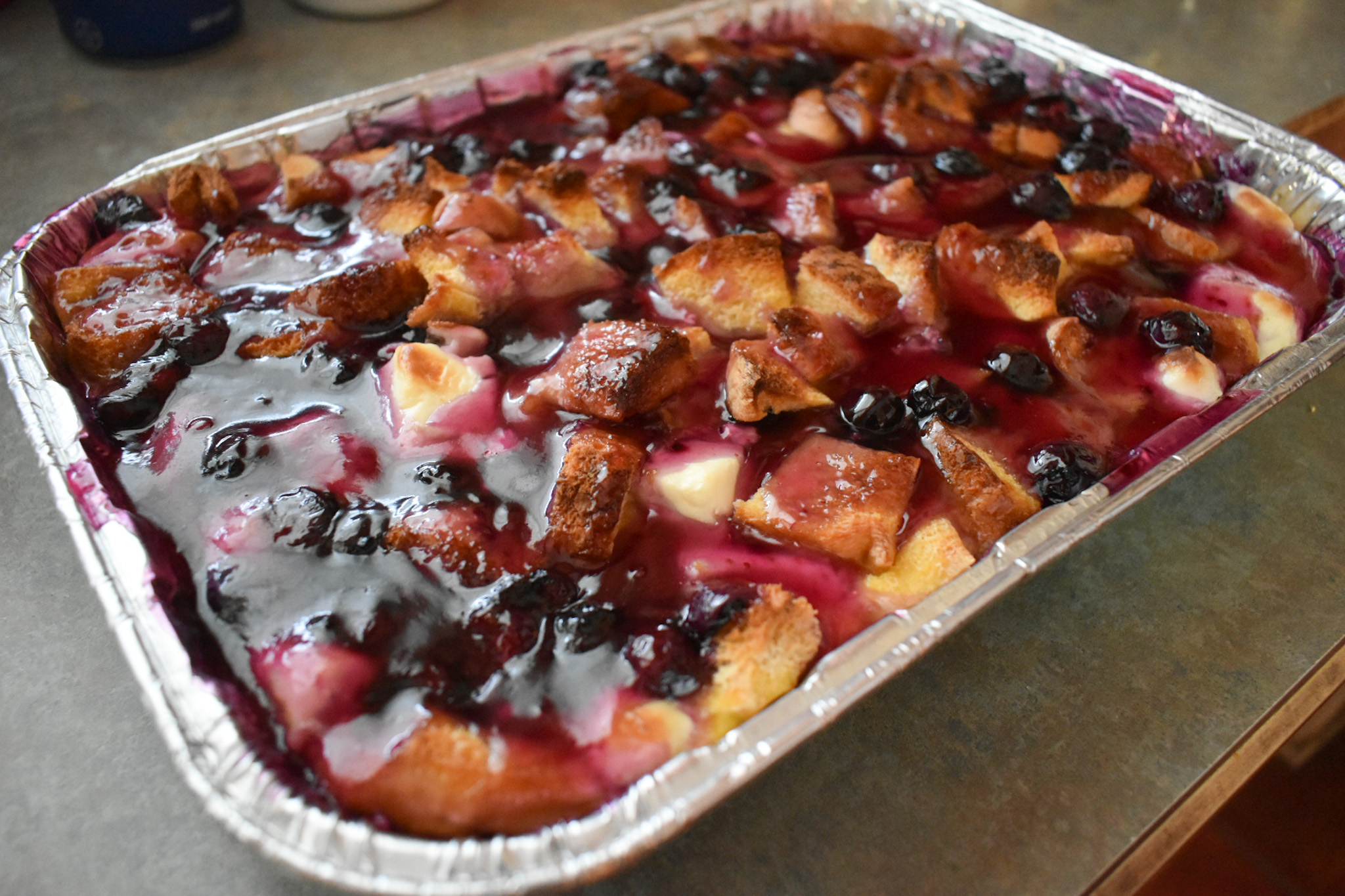 ---