Heart-Shaped Raspberry Shortbread Cookies for Valentine's Day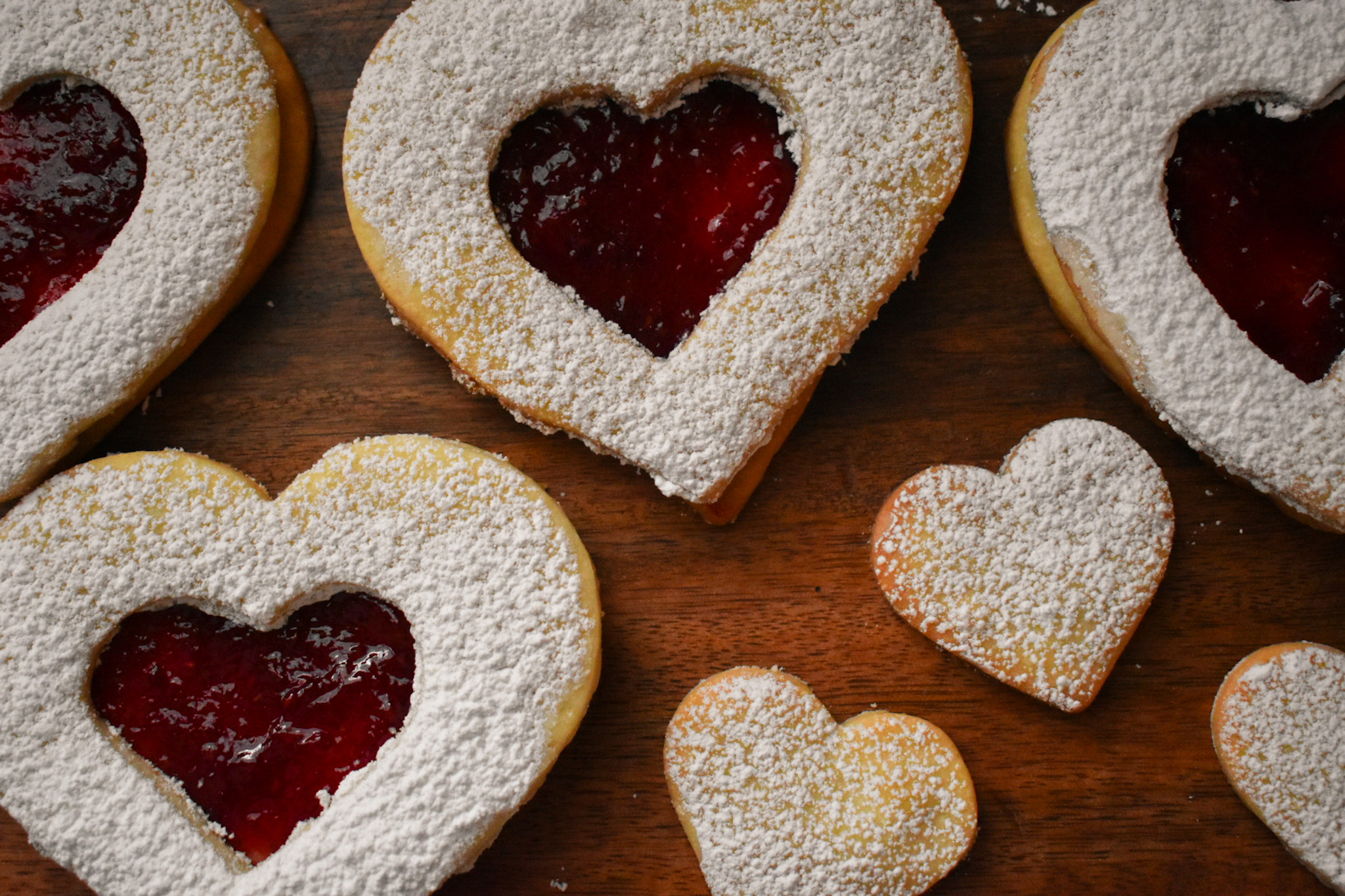 Heart-Shaped Raspberry Shortbread Cookies
Valentine's Day this year was followed by the notorious Texas Ice Storm of 2021.  We kept it pretty low key because we spent a lot of time outside in the snow before the weather became extremely treacherous and residents began to lose power and utilities.  I was glad we had a little celebration with a heart-shaped pizza the night before (from Pizza Hut) and these shortbread cookies which were a lot easier to make than I thought!  The following recipe was adapted from this one that includes a white chocolate layer (which I skipped).  I used cookie cutters similar to these from William Sonoma and they were definitely worth the splurge!
Ingredients
1 cup butter, softened (I used half salted, half unsalted…but I wish I would have used all salted).
½ cup Confectioner's sugar (icing sugar)
1 teaspoon pure vanilla extract
¼ teaspoon salt
2 cups all-purpose flour
1-2 tablespoons confectioners' sugar (for decoration)
⅓ cup raspberry jam
Directions
In a large bowl, cream the butter and sugar together using a hand mixer or stand mixer until soft and fluffy, about 2 minutes on medium speed.
Add vanilla and salt and continue to beat until fully incorporated. Gradually add flour, and mix until your mixture forms into a dough mass.
Use your hands to form the dough into a ball, and then shape into a flat disc. Cover tightly in plastic cling wrap, and chill in the refrigerator for 30 minutes.
Preheat oven to 350 F, and line a half sheet baking pan with parchment paper or a silicone mat.
Once the dough is chilled, lightly dust a clean surface with flour, and place the dough on top. Use a rolling pin to roll out the dough until it is ¼-inch thick. Use a heart-shaped cookie cutter to cut out the cookies. On half of the cookies, use a smaller heart-shaped cookie cutter to cut shapes in the center of the cookie. Remove the smaller cookie shapes and bake them as separate little shortbread cookies, or roll them together with the scraps to cut out more cookies.
Place the cookies half-inch apart on the lined baking sheet, and chill in the refrigerator for another 10 minutes, while the oven is preheating.
Bake the cookies for 8-10 minutes, or until edges just start to brown. Allow the cookies to cool on the baking sheet for 5 minutes, then transfer onto a wire cooling rack to cool completely to room temperature.
Dust confectioners' sugar on the cookies that have the center cut out (I used a sifter but a mesh strainer would work too).
Add a teaspoon of raspberry jam on top of whole cookies (middle part cut out).  Spread a layer of jam on each cookie with a spreader, butter knife, or spoon (I used a spoon).
Carefully place the tops of the cut cookies on the jam bottoms.  Be careful not to smudge the powdered sugar on the cookie tops.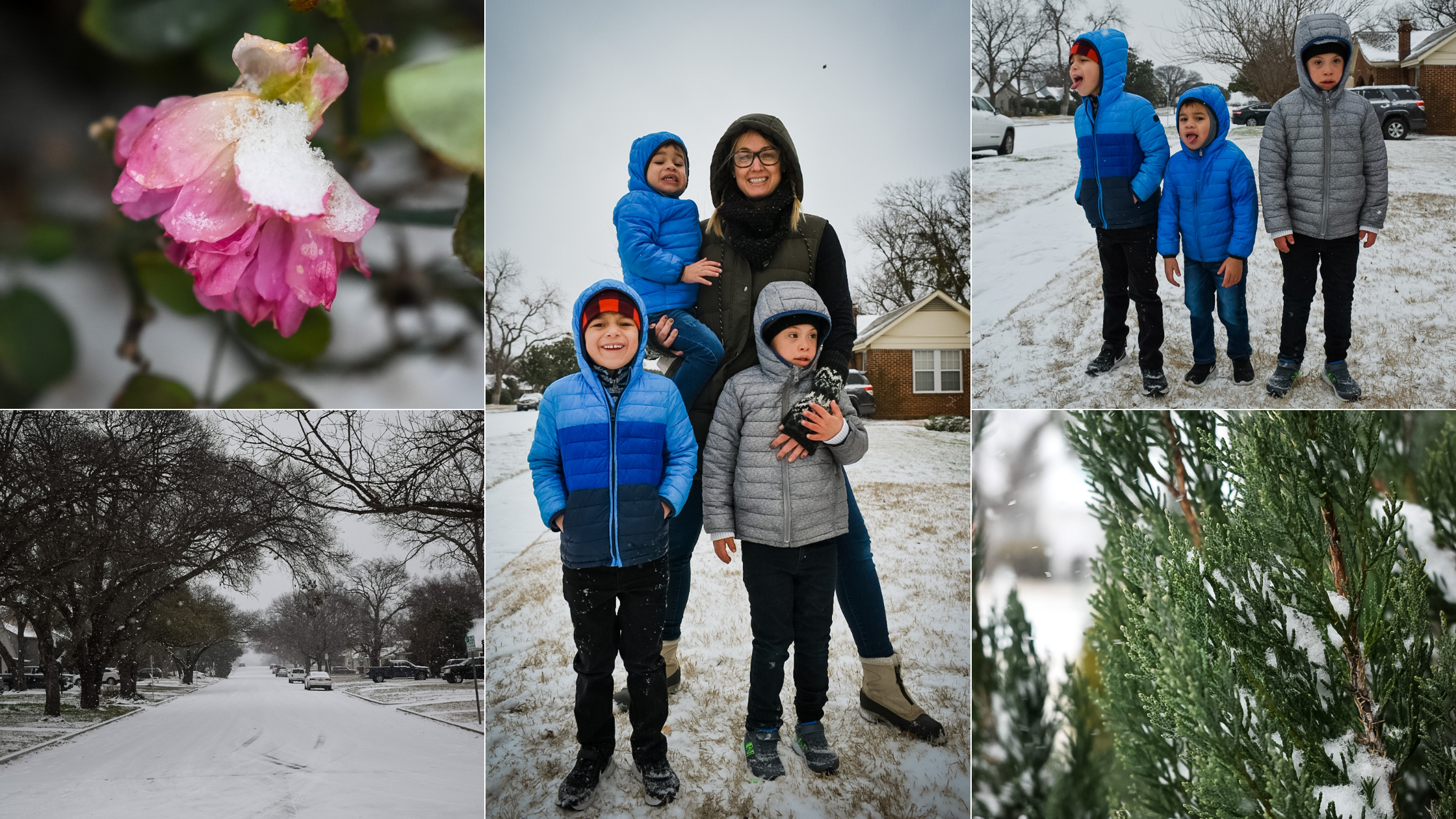 ---