Last-Minute-Mom Debut!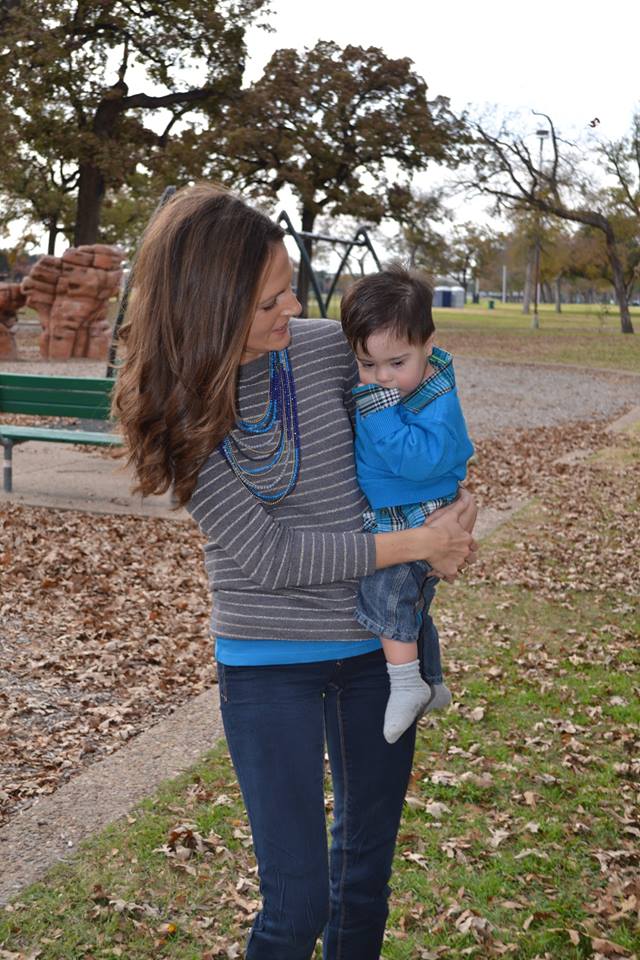 Introducing — Our First Last-Minute-Mom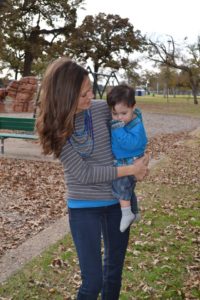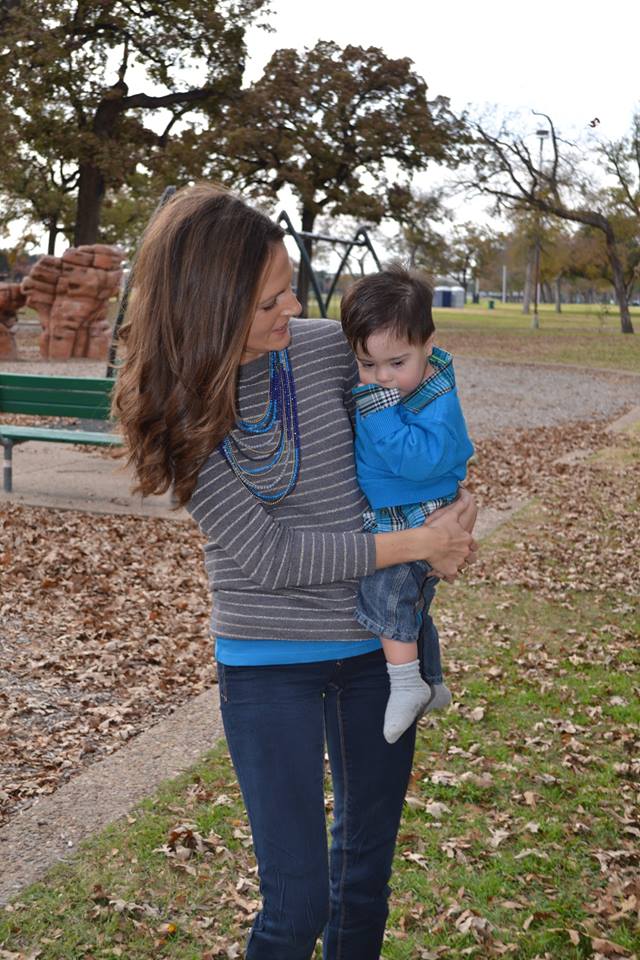 So I thought it might take a while to round up some content from my fellow mamas….but nope!  Today's post features our first fearless last-minute-mom, Amy Matasso!  Amy's got her hands full these days with three littles, Josh (5), Andrew (4), and Lorelei (1).  All of her children are precious, but I know Andrew the best because he attends preschool with Everett.  Amy & I love to concoct plans of Andrew and Everett becoming college roommates someday.  But first…we've gotta get 'em through the rough preschool years. Rough on the moms anyways! Here's a great story from her that describes how she battled through one of the preschool hurdles thrown her way by her oldest, Josh.  If you're looking for a quick way to handle "crazy sock day"…this one's got you covered.  I definitely deem this endeavor a last-minute-mom success (except maybe those socks created for Andrew, lol!).  Thanks Amy, and Merry Christmas everyone!
It's a Sharpie Kinda Christmas
From Amy…
This past
Monday
night we were going through the motions of our nightly routine.  It was after bathtime and my oldest child, Josh, who is 5, looks up at me and says "momma I need Christmas socks for
tomorrow
."  I saw the email they sent home from school that mentioned the festive attire for
Tuesday
, but Josh is a true introvert and a little on the shy side.  He doesn't like to be the center of attention or have much drawn to him for that matter so I dismissed the email because dress up days have never been his thing.  I figured he would forget and went on with putting my boys to bed.
Of course the next morning he remembers and I panic.  All I can think to do is make some so I get out some red and green markers and white socks.  The only challenge is — I'm one big "Pinterest Fail" when it comes to all things creative.  We color some candy canes, Christmas trees, Rudolph and MERRY CHRISTMAS on them.  While that was happening I gave my younger son, Andrew, some paper to color on to keep him busy not thinking he was into this little project.  I was a little worried and having second thoughts that our homemade socks would get laughs or make Josh self-conscious, but preschool is a world of handprint art and fingerpaint so he was excited to sport his creation to class that day.  All of this arts and crafts time took up most of our morning so now I end up hurrying everyone along with getting dressed and out the door.  I walk in the boys room to find that Andrew has decided he wants Christmas socks too.  And by "decided" I mean he has pushed his older brother onto his back and is ripping his socks off.  I'm trying to resolve the issue, but Andrew isn't having it.  So I take another pair of socks and write Merry Christmas on them.  Problem solved, but what will people think when they see this?  I'm telling my children to own it and wear them proudly as I grow self-conscious.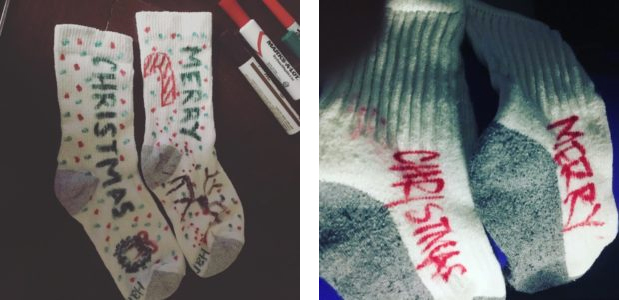 Fast forward to today, Ugly Sweater Day.  Spoiler alert we don't own any toddler size sweaters and Josh said he wouldn't wear any of his Christmas PJ tops to school because he pointed out the obvious to me — that they were pajamas and not ok for school.  Out come the markers and a white t-shirt.  He was so proud of his Christmas tree with the star on top and I was happy to see that you don't need some store bought sweater or fancy socks to celebrate the season.  It's also safe to say we won't be opening an Etsy shop anytime soon.  Merry Christmas and don't forget to enjoy everything about the holiday, especially all the handmade arts and crafts created by your little Picasso's!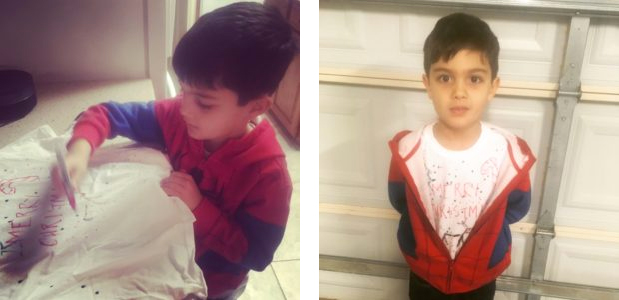 ---