Resources for New Parents of Children with Down syndrome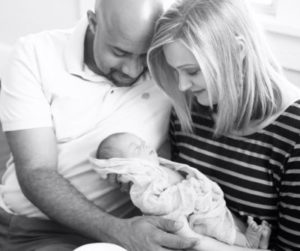 Like many parents, as I walk through this journey of parenthood, I turn to a few sources when I have questions. Most of the time, the question dictates the source. For instance, if I have a question like, "How do I get my kids to sleep through the night?" – I turn to my mother first. She's a kid/baby whisperer. But if it's a question about something more technical, like AAI (atlantoaxial instability and Down syndrome), I turn to the interwebs. The interwebs has a lot to offer any parent, but there are quite a few useful resources for us parents of kiddos with DS! Here is a list of some of my faves. I've organized each resource by national resources, parent groups, local (North Texas) resources, and blogs. I can assure you that this blog post merely touches the tip of the iceberg, in that there are many, many other resources related to Down syndrome (aren't we lucky to have so much info and potential connections at our fingertips?!?!). The ones listed below are just a few of my personal favorites, and the local resources are a great read for families in the DFW area. Feel free to mention some of your favorites in the comments section below, I would love to keep this list updated on a rolling basis!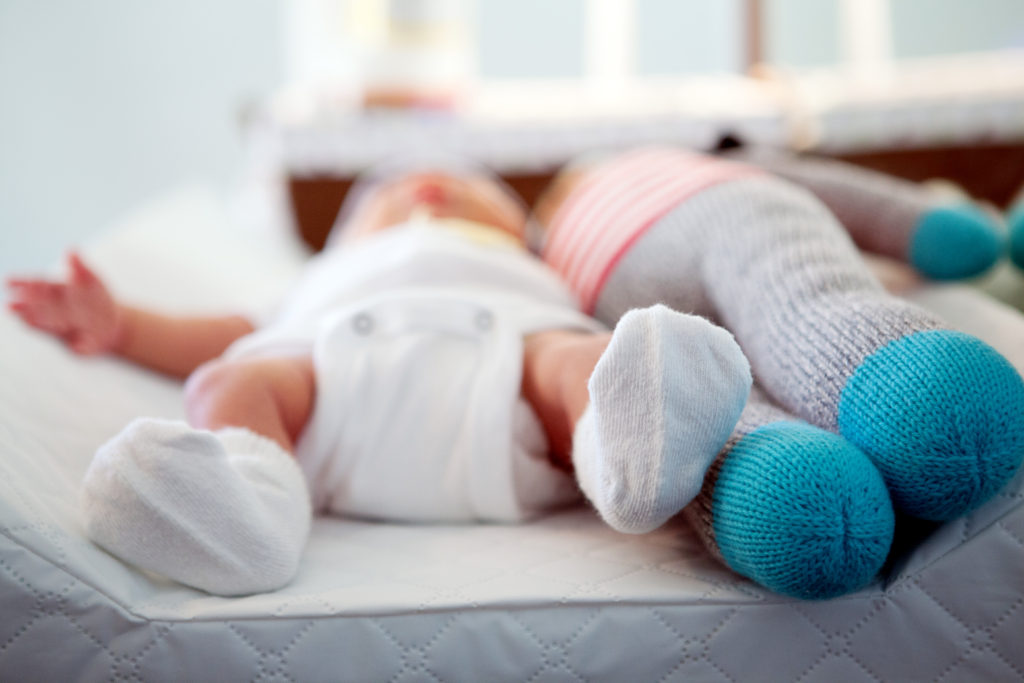 National Resources
NDSS (National Down syndrome Society) – A one-stop-shop if you have ANY questions related to Down syndrome! One my frequent "go-to" websites for general and specific information related to DS. I especially like their myths and truths page.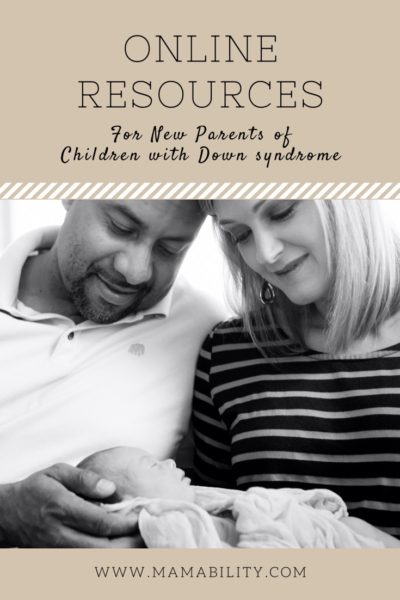 NDSC (National Down syndrome Congress) – Another one-stop-shop for credible information about all things related to DS!  And bonus?  The NDSC hosts an amazing self-advocacy program as well as an annual convention that I hear resembles one huge family reunion.  Definitely follow, like, and get involved with this organization.  One of my personal faves.
Lumind Foundation – If you're into cutting-edge research, go here! Lumind is always conducting new studies about Down syndrome and persons with DS. I especially appreciate their research regarding the Arizona Cognitive Test Battery. Stay tuned for an entire blog entry on this topic, soon!
Down syndrome Research Foundation – Like reading journal articles? Me too. This website covers research related to every possible feature of DS. While Lumind sticks primarily to cognitive and health studies related to Down syndrome, DSRF hits pretty much everything. And they publish DSQ – Down syndrome Quarterly, where you can read the latest and greatest when it comes to DS research!
Parent Groups
DSDN (Down syndrome Diagnosis Network) – There are a few out there, but when it comes to joining an online community of fellow 'Rockin moms, organized by your child's birth year….there's no better system of parent group pages than the ones offered by the DSDN on Facebook. In the early days after Everett was born and diagnosed, I found that talking about Down syndrome to the layperson (someone unfamiliar with DS)….was a bit awkward and painful at times. So I stopped reaching out to people. Until I joined a Facebook group created by the folks who run the show over at DSDN. In one word…it was a game-changer for me. I immediately felt understood and I instantly connected with other moms whose children were experiencing the same milestones, therapies, and health hurdles as my child! And, the DSDN hosts an annual retreat for all 'Rockin moms where we can connect in-person, recharge, and have a little fun! I attended last year's retreat in Dallas. It was amazing. Every 'Rockin mom I met was incredible, and I gained a lot of new friends, information…and "me" time, which so many of us parents of differently-abled children crave and need.
NDSS List of Local Parent Groups – Many communities offer a support group for new and tenured parents with children with DS, but the group or nonprofit is different for every region and community.  I highly encourage any parent of a child with DS to seek out and connect with their local groups.  The following section addresses Down syndrome resources (including parent resources) for the north Texas area.  There are similar resources in many communities/regions, however.  The NDSS has a great list of 375 local affiliates that provide a wide variety of resources for parents and families!
Local (North Texas) Resources
DSPNT – The Down syndrome Partnership of North Texas frequently organizes events where parents (both new and tenured) and their children can mix and mingle. Most of these events occur around holidays (Cocoa with Santa at Christmas, hot dogs and swimming during the summer), the Buddy Walk and WDSD, but there is also the occasional play date, MNO (mom's night out), Club
321 event, and a great dad's group (D.A.D.S. – Dads appreciating Down syndrome). A great way to find out about this group if you're in the Fort Worth area is to contact the DSPNT directly, join the yahoo email group (DSPTC@yahoogroups.com) or like the DSPNT page on FB. The DSPNT primarily caters to families in Tarrant County.
Down syndrome Guild of Dallas – A lot of parents in the DFW area connect with both the DSPNT and the Dallas Guild (because, you know…we're in the "metroplex"). I am personally more connected with the DSPNT because there is a strong relationship between this organization and KinderFrogs. But I have heard wonderful things about the Guild and should probably get involved in this group too since I work in Dallas. Based on their website, it appears the Guild offers programs and events that cater to new parents, tenured parents, adults with DS, kids with DS, babies with DS and those in the DS community who speak English as a second language. The Guild is also connected with Children's Health in Dallas, where they offer a clinic that will oversee the health and development of your child with DS, beginning at infancy.
Child Study Center – Cook Children's – Like Children's Health, the child study center will oversee the health and development of your child with DS, beginning at infancy. As a part of the Cook Children's system, this clinic caters to families in the Tarrant County and Fort Worth areas (as opposed to Children's Health which is more convenient to Dallas families). The child study center is also a great place to get started in the Cook Children's system. If you are a new parent with a baby with DS, and you live in Tarrant County, Cook's has a lot to offer our children including health and medical services, therapies, pediatricians who specialize in differently-abled kiddos, etc. The Child Study Center will point you in the right direction for any of the above needs.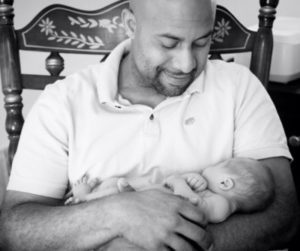 DFW Down syndrome Mamas – If you're in the DFW area and you have specific questions related to local school systems, preschools, play dates, pediatricians, therapists, etc., join this group! The Admin also organizes a monthly MBO (Mom's Brunch Out), where you know, we mamas can "brunch out." Although I have not attended one of these events yet (time conflicts in the past), I plan on being a regular at these events. Because….brunch!  Search this group on FB and ask the admin for permission to join the group!
KinderFrogs – If you'd like to read more about my love for KinderFrogs and gain some general information about what KinderFrogs is, click here! In summary, KinderFrogs is a local preschool for children with Down syndrome and other different abilities. Therapies are done "in house" and because it's a lab school connected to TCU's College of Education, it's also a high-impact learning environment for kiddos with DS, kiddos with other developmental delays, and typically developing kiddos. An all around great place, organized by a great group of people, including the parents! If you'd like to get your child on the waitlist for this school and connect with parents in this community, head to the "parent zone," "admissions & financial aid," and "contact us" pages on their website.
The "Who's Who" of Down syndrome Blogs
Noah's Dad: Lots of great information on this blog that ranges from products and techniques that helped little Noah sip with a straw and learn to stand, to information about how these parents reacted to Noah's postnatal diagnosis.  Unique blog features: Well, it's written by a Dad, so there's that! There aren't too many blogs about Down syndrome written by Dads, so I think this blog is a great resource for both moms and dads in the DS community. And I will add, Noah's Dad is very positive about Down syndrome. This blog was my "go to" in the early years after Everett was born. I needed a big dose of positivity early on, and Noah's Dad definitely delivered. Favorite feature: The information about milestones, especially the info related to Noah learning how to snow ski (good to know, thanks for posting that Rick!).
Nothing Down About it:   Great blog about seeing the beauty in Down syndrome.  Unique blog features: Photography, photography, photography! If you like incredibly cute photos of tots, this is the blog for you! Written by Oakley, this blog features Welles (her little with DS!) and includes a lot of positive content about Down syndrome. I especially enjoy her blog theme "Daily Welles" where she writes cute snippets about life with Down syndrome. Lots of positive information about life in general on this blog, and of course…the fact that there's nothing "down" about Down syndrome.  Favorite feature: Daily Welles
Enjoying the Small Things:  Just like the title indicates, this blog is about enjoying the small things in life, including the author's precious daughter with DS.  Unique blog features: Again, photography, photography, photography! If you're a visual person, this is a great blog for you! Seriously amazing photos – so amazing, she's compiled many of her "greatest hits" into a book entitled, Bloom. Kelle's blog is also unique in that she takes a "glass half full" and a "glass half empty" approach to pretty much everything she writes about. So if you're not in the mood to "Pollyanna" out about Down syndrome, Kelle's blog offers readers a balance as she addresses both the ups and downs of life, faith, motherhood….and Down syndrome.  Favorite feature: Woman Crush Wednesdays
Sipping Lemonade:  A blog filled with stories about family, faith, and farm.  Unique blog features: Very well-written — this is an excellent content blog! The author's blog entries will have you laughing, crying, relating, and wanting to be her best friend! Favorite feature: Dear mom with a prenatal Down syndrome diagnosis — this exact blog entry should be forwarded to every new parent of a child with DS, immediately.
Down with Jax:   A great blog about Down syndrome and adoption!  Unique blog features: If you are looking into adopting a baby with Down syndrome, Down with Jax has a lot to offer about the adoption process! I especially love how Holly addresses "Why Down syndrome." Her "why" is so straightforward and inspiring. I love her story about Mandy (a childhood friend with DS), and how that inspired her to eventually adopt a child with Trisomy 21. And I'll add…I'm a little smitten with Jax. He reminds me so much of Everett when he was around that same age. Selfishly, through this blog, I feel like I get to relive Everett's baby days again, but from afar, through photos….without the sleep deprivation of raising a little baby!  Favorite feature: "Why Down syndrome" and pics of Jax….obvs
Heather Avis:   Another great blog about Down syndrome and adoption!  Unique blog features: Heather has three adopted kiddos, two with DS. Her blog tackles quite a few issues including their backstory as a family (which is very interesting), the fact that they are raising two children with DS, spirituality, and her public appearances. She's the author of "The Lucky Few" book that's coming out this March (2017), so that's a strong feature of the blog as well. I can't wait to buy my copy!  Favorite feature: Her family is seriously beautiful…so family pics are my fave on this blog!
Palin's Progress:   In this blog, the author (Natalie) talks about her incredible life as a SAHM to Jackson (Adorbs!) who has Trisomy 21.  Unique blog features: Natalie is a fellow Rockin' mom and an incredible resource when it comes to research about DS, especially as it relates to nutrition, supplementation, and hypothyroidism. No surprise one of her latest blog entries is about dealing with hypothyroidism in children with DS. I once read that it's not a matter of "if" your child with DS has hypothyroidism, it's a matter of "when." Natalie confronted this issue as well as growth hormone deficiency early on with Jackson….and she knows her stuff. Straight-up. And she's a former English teacher, so the blog entries are very well-written (don't' judge my typos, Prof Palin!). This blog is a great resource if you have questions about hypothyroidism or nutrition and supplementing with your child with DS. I would also advise joining the T21 Nutrition and Supplementation FB group.  Favorite feature:  All info related to nutrition and supplementation!
News Anchor to Homemaker:  This blog has a little bit of everything: lifestyle, marriage and pregnancy, faith, Down syndrome and Down syndrome advocacy!  Unique blog features: Written by a lovely 'Rockin mom, this blog describes her journey from news anchor to homemaker, with an emphasis on her journey into motherhood as a new parent of a baby with Down syndrome. I think the emphasis on advocacy really makes this blog shine. I love reading Jillian's posts about ethics and DS diagnoses, and featured accomplishments related to being a "special needs" parent.  Favorite feature: Letters to my son with Down syndrome. Actually, she has several "letters to" entries, read them all.  Several are also featured on "The Mighty!"
Cedar's Story – If you're new to the DS blogging community do two things:  1)  Join some FB groups for great tips and advice from experienced bloggers (Down syndrome Bloggers Network, Special Needs Blogging Basics, and DSDN Rockin' Mom Bloggers. 2)  Follow Cedar's Story.  The blog author hosts several of the aforementioned groups and her blog is listed as the number 1 Down syndrome blog by feedspot!  She is a skilled, experienced blogger who is passtionate about helping launch other DS blogs.  And her blog offers a lot of unique features and perspectives!  She definitely has the "large family" angle, and her T21 blog hop is amazing (do it!).  Favorite feature:  the author herself and the T21 blog hop!
Mamability (Shameless plug, I know…): This blog is all about Down syndrome advocacy, working moms, busy moms (because we're all just doing different forms of work, right?!?!), and spirituality. Unique blog features: Rawness. Most of the time I'm very positive about life with Down syndrome, but I'm not afraid to put it out there and talk about my early fears related to DS. And how most of those fears were unwarranted. I frequently write about how hard the early days were after Everett was born and diagnosed. If I can dispel the many unnecessary myths and fears related to a Down syndrome diagnosis, for at least one person (especially if that person is a new parent of a child with DS)…then I have done my job.  Favorite feature: Pics of E & Li, duh.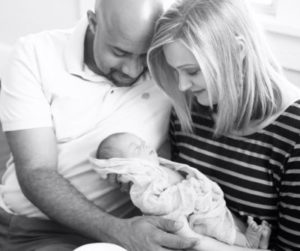 ---