Mom Hack Thursday – Escaping the Hustle and Bustle of Life and Seeking a Quiet Place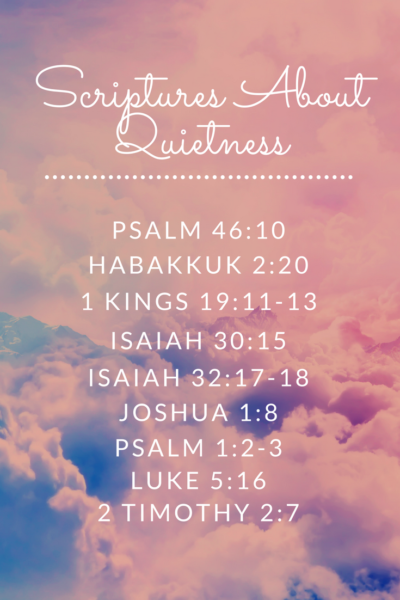 Remember when you were in college and you got a "spring break?" I distinctly remember those days as some of my favorite – amidst the hustle and bustle of midterm exams, part-time jobs, friends, and obligations, I was always very grateful for an extended period of time where things would slow down. I was grateful for the quietness that spring break offered. And while some kids would travel off to loud, exciting, MTV-worthy locations (beacons of shining hope for a lot of late 90s co-eds), I typically sought out opportunities to "introvert" in a quiet space. Spring break my junior year consisted of me spending an entire week in the basement of a large office building, filing and organizing closed cases for the law firm I worked for (doesn't get any quieter than that).  I traveled to Galveston, TX with my mom, aunt, and younger cousin a few times to get away from it all and relax in the Galvestonian. And once, I opted to travel to Steamboat Springs, CO with a small group of my girlfriends to get some "quiet time" on the slopes – of which I did not, but it was still a fun learning experience. Except for my friend Lease, who cried for her mom on the slopes because she was struggling to "wedge" down the long-haul, green slope we forced her to try.
But now, my spring break has turned into something else. As a college professor, rather than a college student, it would appear that I have earned some time off from performing my standard professorial responsibilities. But in fact, I will be taking some "time off" this spring break to grade midterm exams and assignments, prepare research manuscripts, revise and resubmit different research manuscripts, prepare for fall conferences, and rehearse my upcoming TEDxACU talk. All while attending to the needs of my two rambunctious boys, nearly 2 and 4 years old respectively – because they will be out of preschool for their spring break as well. No more "quiet" part-time work, ski slope reflections, or relaxing beach getaways. Sigh. I guess it's fair to say, that the old days and ways of escaping the hustle and bustle of college life and adult responsibilities do not apply to me anymore.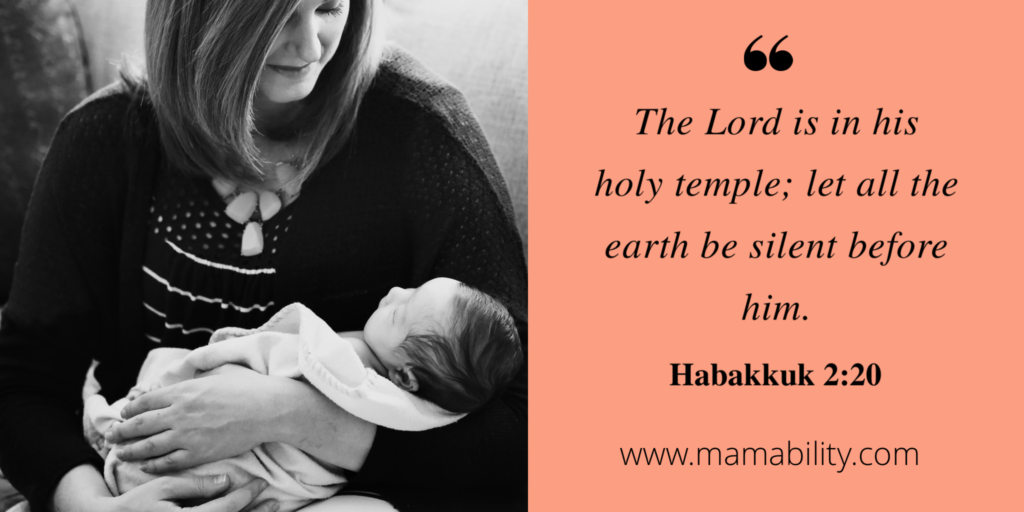 Enter the scene – my greatest mom hack, finding a quiet place. I am constantly seeking out quietness in my life, but I'll have to confess, this is a lot more challenging than it used to be. In my college student days, I could escape to my room, the library, the gym, take a walk around the block or my college's campus if need be – pretty much whenever I wanted to. I had no one to attend to, other than myself. These days, I attend to a lot of different responsibilities including caring for two small, wild children and teaching/mentoring approximately 80 college undergraduates. And the only "quiet place" I've found while weeding through the chaos of work and family obligations…is my car. People tell me all the time that they don't envy my commute (I commute about 45 minutes to and from work each day). But I LOVE my commute – it's the only 90 minutes I can find, where there is complete silence if I deem it necessary. Which I frequently do. I could spend my commute listening to my favorite Pandora stations, audio books, podcasts or playlists but in these moments, 90% of the time, I choose silence. My days are filled with listening. Listening to specialists and teachers regarding the well-being of my children, listening to my friends, my colleagues, my family members, my students, listening to my children fight, cry, whine, or yell "mama" when they need something. Listening to myself as I gather needed supplies and change pull-ups or clean up the many spills and accidents that occur in my house on a regular basis. It's fair to say, there's a lot of intense listening, daily, in my life. So during my commute, I typically use that time wisely as I drive in complete silence and pray – and my car is instantly transformed from a mode of transportation, my road warrior…to my quiet space. Maybe this sounds strange to a lot of people, and no doubt, a vision of myself driving in complete silence for 45 minutes to and from work every day is a bit odd…even to me. But I think it's so important for us to find that quiet space and time, and use it to build a strong connection with God through prayer, meditation, daily devotional, scripture-reading, etc. So here's my call to action for all busy parents, but especially busy moms – find your quiet place. It's hard, but if I can turn my soccer mom, fuel-efficient, crossover SUV filled with stale fish crackers into a space for prayer and meditation…you can find a space and time that works for you too. Not only is this something that I think we desperately need as we fulfill our roles and responsibilities as mamas (and other competing roles), that come with a great deal of communication overload, I think it's something God wants for us. He wants to connect with us in the quiet.
Last winter the facilitator of our small group bible class, Nathan, assembled this list of scriptures that address seeking God during the hectic (hustle and bustle) periods in our lives and finding a quiet place to connect with him and meditate in His word. So if you get the opportunity to sneak away and flip through or Google a few bible scriptures, here is a list of scriptures that talk about finding and seeking God…in the quiet.
Making Your World Quiet by Nathan B.
"Today I want to focus on some scriptures that not only tell us to remove ourselves from the hustle and bustle of this world but also the benefits of finding a quiet place to connect with God and his peace."
Classic scriptures about quietness and silence:
Psalm 46:10 — He says, "Be still, and know that I am God; I will be exalted among the nations, I will be exalted in the earth."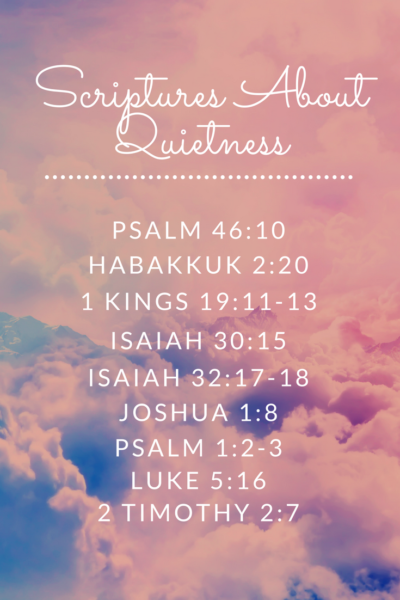 Habakkuk 2:20 — The Lord is in his holy temple; let all the earth be silent before him.
When God reveals himself in the quiet:
I Kings 19:11-13 — The Lord said, "Go out and stand on the mountain in the presence of the Lord, for the Lord is about to pass by."  Then a great and powerful wind tore the mountains apart and shattered the rocks before the Lord, but the Lord was not in the wind. After the wind there was an earthquake, but the Lord was not in the earthquake. After the earthquake came a fire, but the Lord was not in the fire. And after the fire came a gentle whisper. When Elijah heard it, he pulled his cloak over his face and went out and stood at the mouth of the cave.  Then a voice said to him, "What are you doing here, Elijah?"
God prefers to be in the quiet with you:
Isaiah 30:15 — This is what the Sovereign Lord, the Holy One of Israel, says: In repentance and rest is your salvation, in quietness and trust is your strength, but you would have none of it.
Isaiah 32: 17-18 — The fruit of that righteousness will be peace; its effect will be quietness and confidence forever. My people will live in peaceful dwelling places, in secure homes, in undisturbed places of rest.
Seeking quietness, and using quietness to meditate:
Joshua 1:8 — Keep this Book of the Law always on your lips; meditate on it day and night, so that you may be careful to do everything written in it. Then you will be prosperous and successful.
Psalm 1:2-3 — But whose delight is in the law of the Lord, and who meditates on his law day and night. That person is like a tree planted by streams of water, which yields its fruit in season and whose leaf does not wither— whatever they do prospers.
Jesus often sought out a quiet place to connect with God:
Luke 5:16 — But Jesus often withdrew to lonely places and prayed.
Another reason we should seek a quiet space (it allows us to reflect and gain insight):
2 Timothy 2:7 — Reflect on what I am saying, for the Lord will give you insight into all this.
Lastly, I realize I've breached my theme a bit with a "Mom Hack Thursday" rather than a "Mom Hack Monday." But as you can see, I'll be a bit busy next week :). As always, thank you for reading mamability.com!  And a special thanks to Nathan, for anonymously and unknowingly contributing a "mom hack" to my blog (lol!).  What are some ways you seek out a "quiet place" to meditate, reflect, and pray? What challenges do you have to overcome to do this? Please comment below!
---