Father's Day Photo Sesh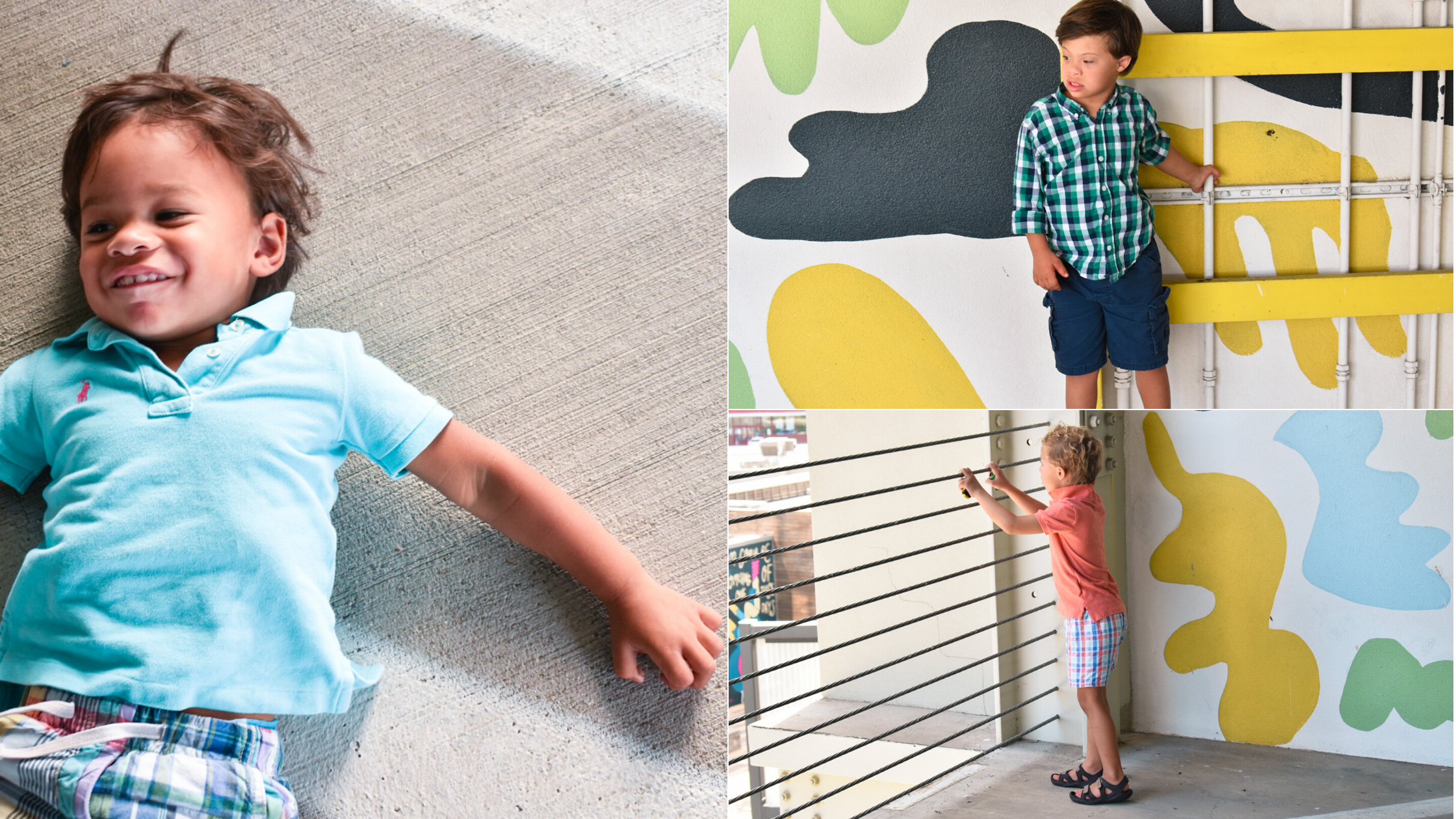 And a fun family activity…
So my kiddos are getting bigger, and subsequently, a lot faster.  And I don't see them slowing down anytime soon.  So last fall I purchased my first DSLR because my trusty iPhone camera just didn't have the shutter speed capability I needed to capture my quick boys in action (which is 24/7, 365 days a year…nonstop).  Nothing too fancy, just this basic package from Costco.  And thus far I've learned a couple of things:  a). Don't ever let anyone convince you an iPhone camera is just as good as a DSLR.  Just…no.  If you have even an inkling of an interest in photography, take the leap and buy a DSLR.  I recommend buying something for starters as there is definitely a learning curve, and then upgrading as you outgrow your device.  b).  It has really revived and sparked my creative side, which has been such a blessing!  If I need a quick distraction, motivation, or something engaging…I grab my camera and start snapping.  And honestly, I haven't put it down since last fall and I've had so much fun innovating different, yet "easy" ways to capture family photos for different occasions.  I say "easy" because we all know how hard photo shoots with little kids can be.  With every family session I've DIY-ed, I've strategized at length, how to make the process less of a horrendous beatdown.  So here's what I came up with for a Father's Day photo session this year – outdoor wall art photos…and an accidental wall mural driving tour!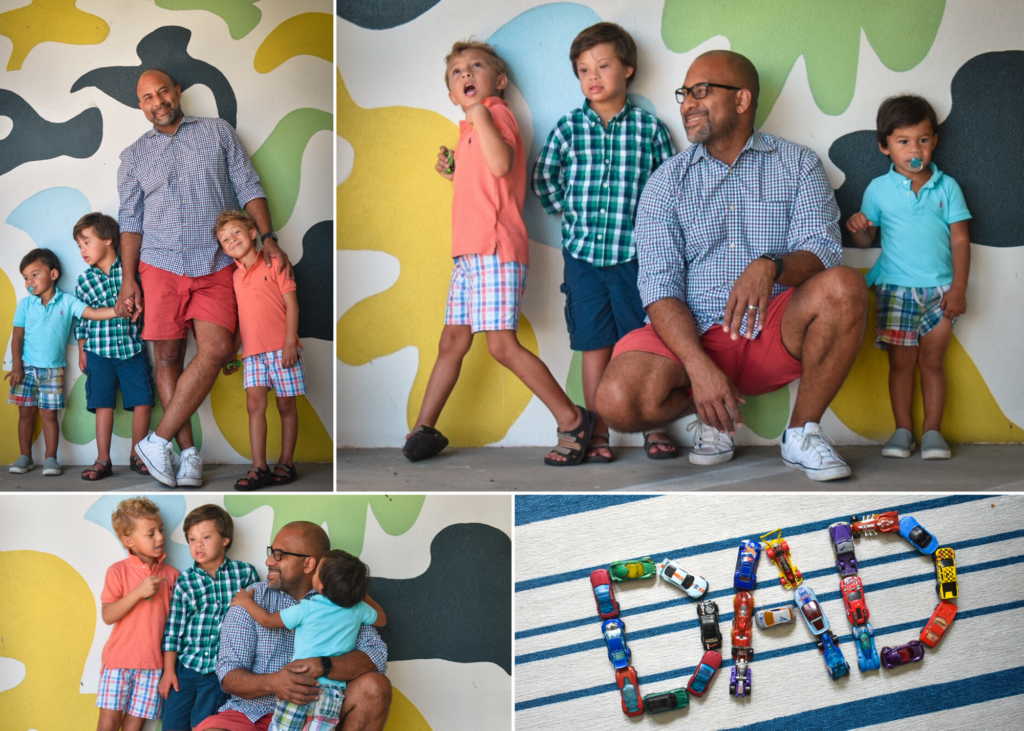 I'd love to take 100% credit for this idea, but it actually originated from a blog post I read by Jessica Irvin.  It's a really cool, detailed blog entry about photography and local outdoor wall art in Fort Worth that I ended up sharing with the hubs – and we were both really intrigued that there were so many wall murals in our community.  So on a whim, one Sunday, we packed the kids up and toured every single mural mentioned, including Inspiration Alley, which if you haven't visited yet…you definitely should.  So much beautiful wall art tucked away in a little alley, just behind Montgomery Plaza.  Prior to the mural driving tour, we made the sound decision to load up on Sonic drinks and snacks to keep the kids happy, and it turned out to be a really fun family activity that got everyone out of the house, talking and thinking about art, looking for and spotting local attractions….it was just a win-win-win for something interesting to do on a lazy Sunday afternoon.  I got out at Inspiration Alley and looked around (because you have to walk through a fenced in courtyard to get there), but other than that, it was very much a socially-distanced driving tour.  At each location we discussed lighting, how kid-friendly the location was (e.g. was it close to a busy street, etc.), and other logistics and at the end of the tour, narrowed it down to two locations in consideration for a dad/sons photo shoot for Father's Day.  We had a front-runner in mind (The Grand Berry Theater Rainbow Wall) but because of weather issues the day we decided to shoot, we changed our minds and went with the Westbend Parking Garage.  There are SEVERAL colorful wall murals throughout this parking garage (and within this area in general), but I really liked the color scheme (and the lighting) on the wall facing East on the outside of a stairwell on the third floor.  Plus, there were only a handful of employee cars parked on this level at the time we chose (6 pm on a Friday), so it was safe to let the kids run around in between snapping pics (this is a trick I've learned when taking pics of my kids…snap a few, then get some energy out, snap a few more, rinse and repeat).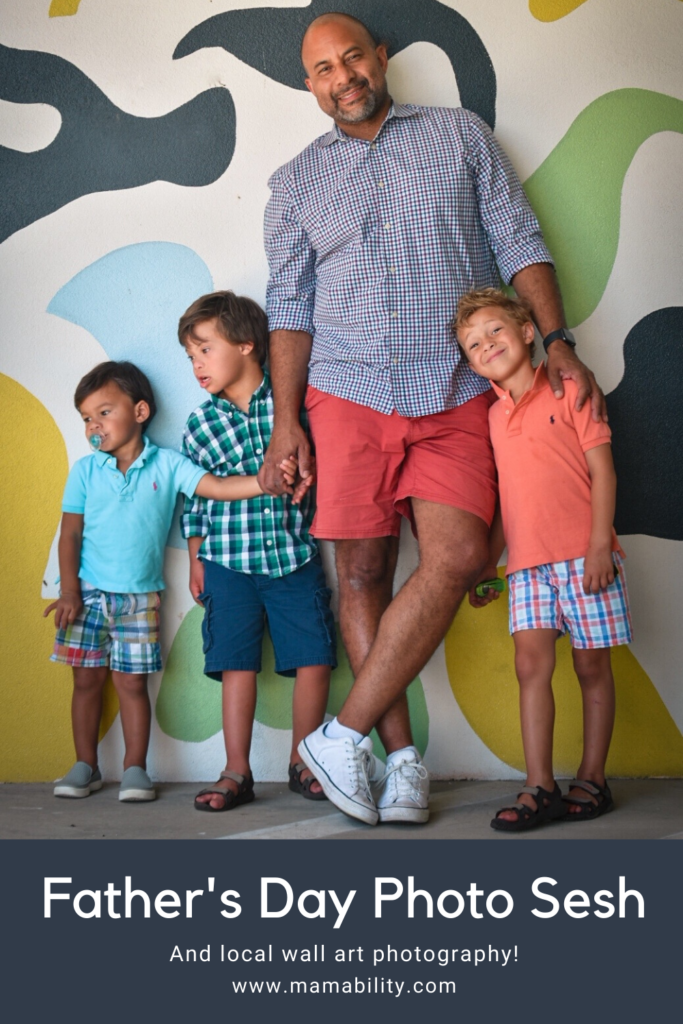 In all, it took about 30 minutes to get these photos and outfits were all coordinated based on bright colors, solids and plaids…I grabbed clothes directly out of everyone's closets.  Nothing fancy was purchased for this photo session.  As a matter of fact, my middle kiddo's shorts are actually his swim trunks from Target…but I liked the colors so I paired it with a polo and the standard Croc sandals I buy them every summer!  I think they turned out really cute, with one exception.  We took about 20 or so photos when we first arrived, and I asked Vic to wear his glasses because I like his glasses, they're cool.  But In every single photo of him facing the camera while wearing his specs, there are GLARING glares on his lenses!  And these were legit some of the best photos of the sesh.  Rookie mistake, dang.  About half way through I caught the glare, asked him to take them off…and the rest still turned out pretty good….but I'm banning glasses from all photos from here on out.  Regardless, it was fun, fast…and included a spontaneous artsy driving tour the weekend before!  So wherever you're at, do a quick google search for local wall murals in your area – it could turn into an interesting family activity and you just might get some keepsake photos out of it!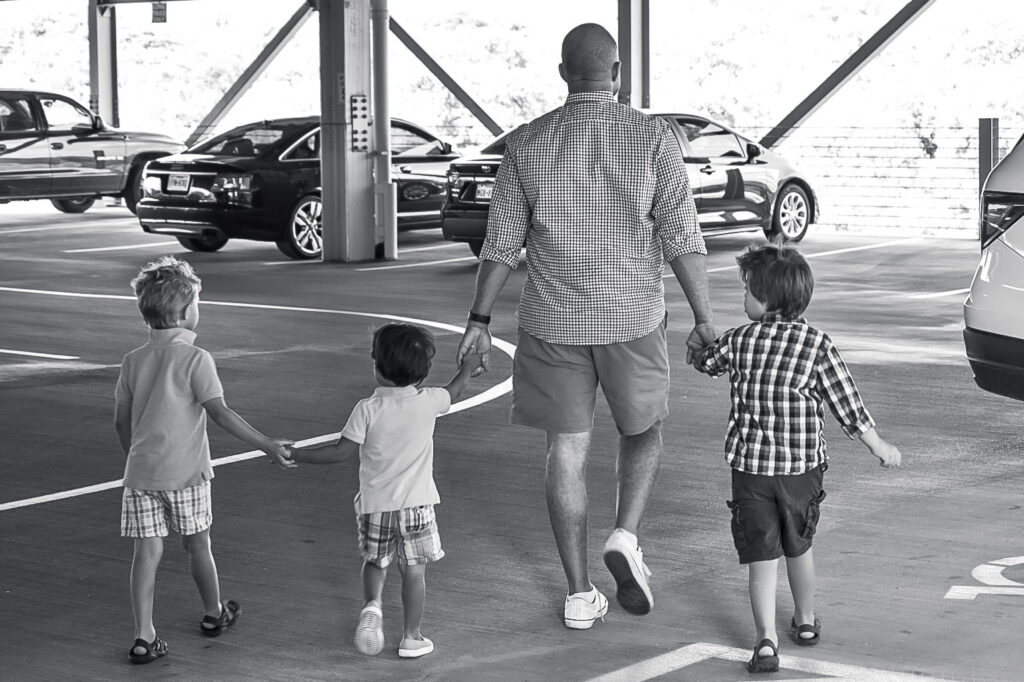 ---